"Big masquerade with boat and household on his head" by African artist Sokari Douglas Camp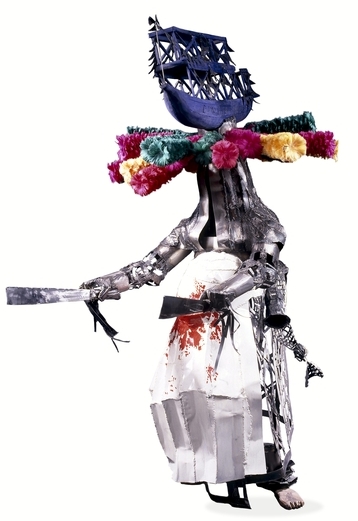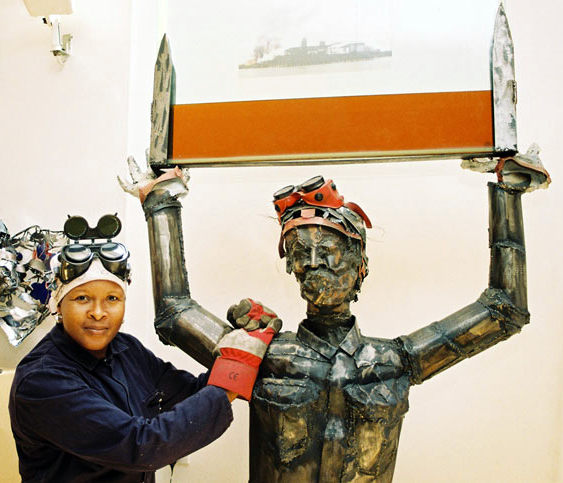 Sokari Douglas Camp (born 1958) is one of the first female African artists to have attracted the attention of the European art market. She was born in the Kalabari town of Buguma in southern Nigeria. At the age of 21, Camp left Nigeria to study in Oakland, California and at the London Royal College of Art.

This sculpture relates to a contemporary Kalabari masquerade in which water spirits join their worshippers among the world of men. As a Kalabari woman, Camp could not perform in the predominantly male preserve of masquerade, let alone make art out of it using metal, a medium that remains an almost exclusively male domain throughout Africa. However, as an artist, her androgynous persona allows her to transcend gender divisions and to move between worlds, like the water spirit she is portraying. Camp's expressive man-high steel sculptures show her immediate relationship to her home country. She uses masks and ritual clothing as compositional themes in her work.

Camp currently resides in London and the sculpture is housed at the British Museum.