"Mappa" by Italian artist Alighiero Fabrizio Boetti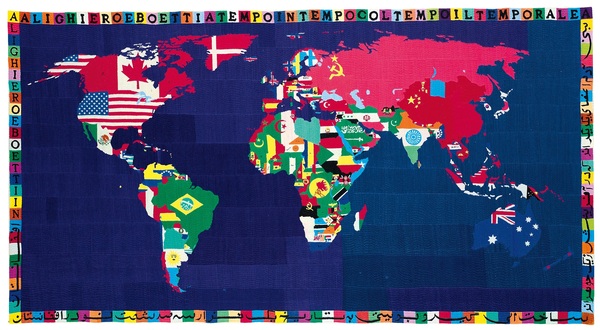 Alighiero Fabrizio Boetti (1940-1994) was an Italian conceptual artist focusing on contemporary events. Born in Turin, Italy. Boetti abandoned his studies at the University of Turin to work as an artist. Already in his early years, he had profound and wide-ranging theoretical interests and studied works on such diverse topics as philosophy, alchemy and esoterics.
Perhaps best known is Boetti's series of large embroidered maps of the world, called simply
Mappa
. After the Six-Day War in June 1967, the artist began to collect newspaper covers featuring maps of war zones. Comprising twelve sheets of copper, each engraved only with the single outline of a map,
Dodici forme dal 10 guigno 1967 (Twelve Shapes Starting from 10 June 1967)
(1967-1971) graphically catalogs some of the world's most serious political crises between 1967 and 1971, beginning, as its title suggests, with the territories occupied by Israel at the time of the Six Day War on 10 June 1967.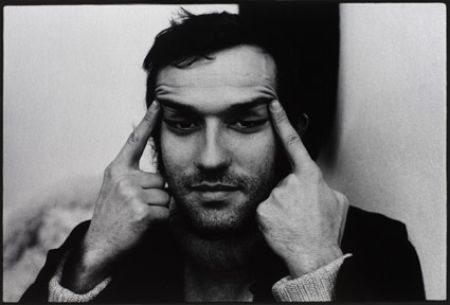 Boetti's maps reflect a changing geopolitical world. Part of the series hangs in the Museum of Modern Art in New York.