"African Cosmos" with South African artist Gavin Jantjes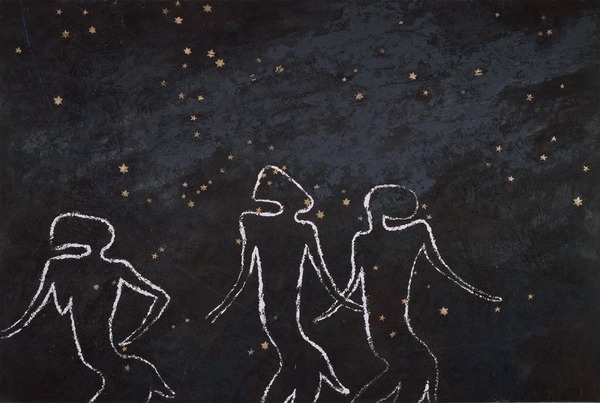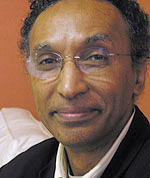 Gavin Jantjes was born in 1948 in Cape Town, South Africa. In 1969, he completed his B.A. at Michaelis School of Fine Art, Cape Town. He left South Africa in 1970 on a scholarship to the Hochschule für Bildende Künste, in Hamburg, Germany, where he received an M.A. in 1972. He lived and worked in Hamburg from 1970–82. In 1982, he moved to Britain where he was an active participant in the art scene. Jantjes has had several solo exhibitions as well as participated in group shows, primarily in Europe and South Africa but also in Cuba and the United States. He has since returned to live in South Africa.

The Jantges untitled painting is on display at the National Museum of Art in Cape Town, South Africa, as part of the African Cosmos exhibit. The painting is about the San, indigenous people of the Cape of South Africa. Jantjes was inspired to paint this picture by reading poetic translations of one San woman's narratives on creation myths. The painting recalls a San tale about the creation of the stars and Milky Way. In the story, a young girl reaches into the fire and throws burning embers into the sky. The coals form the stars and the white ashes become the Milky Way.

The sky dominates this painting. Jantjes created the Milky Way by using a grayish paint against the darker sky. The three figures, mere outlines of people situated in the bottom half of the painting, are drawn in the style of Khoi San rock art. The sky can be seen through their bodies, reinforcing the overwhelming nature of astronomic space.
Source: africa.si.edu/exhibits/cosmos