"Roden crater" by American light-and-space artist James Turrell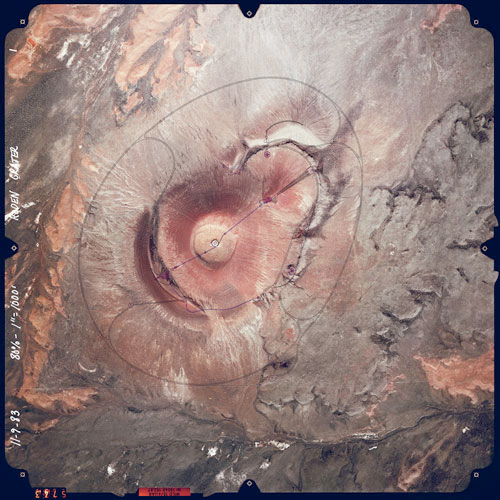 James Turrell (1943) is an American artist working with light and space. Turrell is best known for his work in progress, Roden crater.
Born in Pasadena, California, Turrell obtained a pilot's licence when 16 years old. He subsequently flew supplies to remote mine sites and worked as an aerial cartographer. He received a BA from Pomona College in perceptual psychology in 1965. Subsequently, he earned an MA in art University of California at Irvine in 1966.
In 1966, Turrell began experimenting with light in his Santa Monica studio, when light-and-space group of artists in Los Angeles, including Robert Irwin and Doug Wheeler, was coming into prominence. By covering the windows and only allowing prescribed amounts of light from the street outside to come through the openings, Turrell created his first light projections.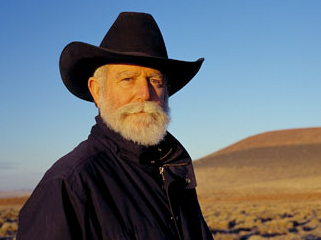 Turrell acquired the Roden crater in 1979. Located outside Flagstaff, Arizona, Turrell is turning this natural cinder volcanic crater into a massive naked-eye observatory, designed for the viewing of celestial phenomena.
The first major phase of construction, including the movement of over 1.3 million cubic yards of earth to shape the crater bowl and the construction of the 854-ft East tunnel and related spaces, is now complete. Fundraising is underway for phase 2 and the design for the South space, next to be built, is in final engineering. A public opening for the project is anticipated in the next few years, but will be dependent on fundraising and construction schedules. Visit rodencrater.com for more information about the crater and the Skystone Foundation, the organization responsible for the fundraising, administration and realization of the project.
Turrell is also known for his light tunnels and light projections that create shapes that seem to have mass and weight, though they are created with only light. In Japan, Turrell's "House of Light" has a view of the sunrise through the open roof. Currently, a selection of James Turrell's works is available online with New York's Guggenheim museum.