Art of the Week: Email campaign to promote art in all of its diversity

Art of the Week Feb. 26, 2012



"View of Toledo" by El Greco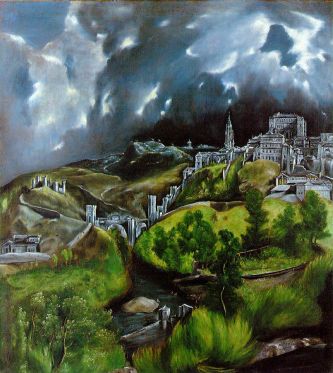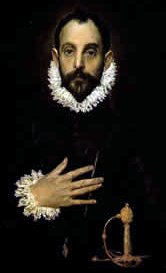 El Greco (1541-1614). Born Doménikos Theotokópoulos, El Greco (as we know him now) was a painter, sculptor and architect of the Spanish Renaissance.

El Greco was born on Crete, which was at that time part of the Republic of Venice, and the center of post-Byzantine art. He trained and became a master within that tradition before travelling at age 26 to Venice, as other Greek artists had done.

View of Toledo, is one of the two surviving landscapes painted by El Greco. The other, called View and Plan of Toledo, lies at Museo Del Greco,Toledo, Spain. Along with Vincent van Gogh's The Starry Night, landscapes by William Turner, and works by Monet, it is among the best known depictions of the sky in Western art, and features sharp color contrast between the sky and the hills below.

Toledo was the religious capital of Spain and El Greco's View of Toledo is a landscape painting with a spiritual dimension. El Greco chooses to portray the scene just at that moment before a storm bursts. The heavens are at war with the sun just holding out against the impending thunderstorm and the atmosphere is electric.

El Greco has a style which is quite unique in European painting: a strange combination of the expressive power of Italian Mannerism, but illuminated by a mystical light and color that reflects the artist's intense spiritual fervor.