"La Gouloue" Poster by French Artist Toulouse Lautrec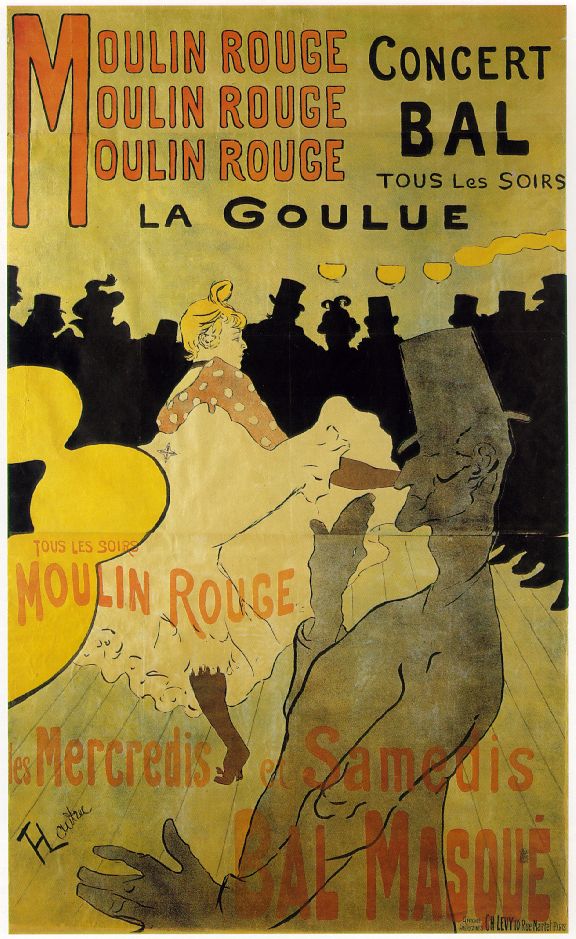 Toulouse Lautrec (1864-1901). Henri Marie Raymond de Toulouse-Lautrec-Monfa was born at the chateau de Malromé near Albi, Tarn in the Midi-Pyrénées région of France, the firstborn child of Comte Alphonse de Toulouse-Lautrec-Monfa and Adèle Tapié de Celeyran. He was, therefore, a member of an aristocratic family (descendants of the Counts of Toulouse and Lautrec and the Viscounts of Montfa, a village and commune of the Tarn department of southern France).

Unknown at the time, Henri suffered from a genetic condition that prevented his bones from healing properly. Fatefully, at age 12, he broke his left leg. And at age 14, he broke his right leg. Both legs ceased to grow, while the rest of his body continued to grow normally.

At maturity, Lautrec was 4.5 feet tall. But his great misfortune was a sort of blessing in disguise, at least for the art world. After his accidents, he was no longer able to follow his father in the typically aristocratic pastimes of riding and hunting. Instead, he focused on sketching and painting.

Toulouse-Lautrec was drawn to Montmartre, an area of Paris famous for its bohemian lifestyle and for being the haunt of artists, writers, and philosophers. While studying Henri was placed in the heart of Montmartre, an area that he would rarely leave over the next 20 years. Henri moved to the studio of Fernand Cormon in 1882 and studied for a further five years, here making the group of friends he would keep for the rest of his life. It was at this period in his life he first met Émile Bernard and Vincent Van Gogh.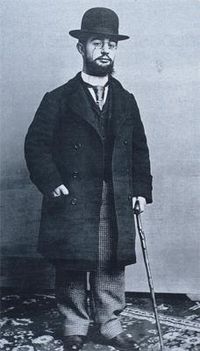 From 1889 until 1894, Henri took part in the Independent Artists' Salon on a regular basis. He made several landscapes of Montmartre. When the nearby Moulin Rouge cabaret opened its doors, Toulouse-Lautrec was commissioned to produce a series of posters. His mother had left Paris and while Henri still had a regular income from his family, making posters offered him a living of his own. Other artists looked down on the work, but Henri was so aristocratic he did not care. Thereafter, the cabaret reserved a seat for him, and displayed his paintings.

In the lithograph "La Goulue" (1891), Lautrec adapted the fad for Japanese style (asymmetric composition, flat areas of color) that then pervaded French art to the also burgeoning art of the picture poster. He created thousands of artworks both to memorialize his friends and to advertise their venues. Among those whose images are now a part of art history are the Moulin Rouge dancers: Louise Weber (La Goulue) and Jane Avril, and the combative singer/entrepreneur Aristide Bruant.