Art of the Week: Email campaign to promote art in all of its diversity

Art of the Week July 17, 2011


"Four-sided Pyramid" by American artist Sol LeWitt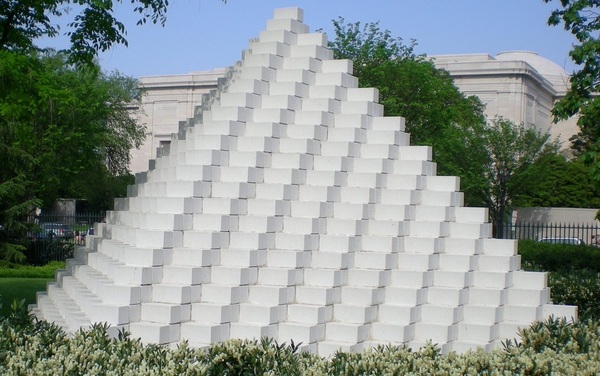 Solomon "Sol" LeWitt (1928-2007) was an American artist considered to be the founder of Conceptual Art and Minimalism.

LeWitt was born in Hartford, Connecticut to a family of Jewish immigrants from Russia. After receiving a BFA from Syracuse University in 1949, LeWitt travelled to Europe where he was exposed to Old Master paintings. He moved to New York City in 1953 and set up a studio on the Lower East Side. He then took a job at the book counter at the Museum of Modern Art, where he met other young artists with odd jobs there, including Dan Flavin, Robert Ryman and Robert Mangold. He noticed the nascent works of Flavin and also absorbed early art of Jasper Johns and Frank Stella. Minimalism, a yet-unnamed movement, seemed like a fresh start. LeWitt was also intrigued by Russian Constructivism, with its engineering aesthetic, and by Eadweard Muybridge's photographs, sequential pictures of people and animals in motion.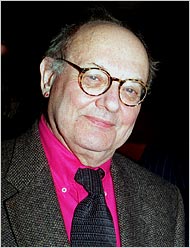 LeWitt later abandoned painting in 1962 and began to experiment with abstract black and white reliefs, followed in 1963 by relief constructions with nested enclosures projecting into space, and box- and table-like constructions. From 1965-6, LeWitt worked in series using a simple form, such as an open or closed cube as module to create structures in accordance with a pre-determined, logical system. Starting in 1966 with Serial Project No.1, LeWitt also published a series of books constituting a parallel system. He later wrote the influential article 'Paragraphs on Conceptual Art' in 1967.

He reduced art to a few of the most basic shapes (quadrilaterals, spheres, and triangles), colors (red, yellow, blue, black) and types of lines, and organized them by guidelines he felt, in the end, free to bend. With his wall drawing, mural-sized works that sometimes took teams of people weeks to execute, he might decide whether a line for which he had given the instruction "not straight" was sufficiently irregular without becoming wavy. But he always gave his team wiggle room, believing that the input of others — their joy, boredom, frustration or whatever — remained part of the art.

LeWitt's "Four-sided Pyramid" was installed in Washington D.C.'s National Gallery of Art sculpture garden in 1999. The terraced pyramid is associated with the setback design that been a characteristic of New York City skyscrapers. The geometric structure also alludes to the ziggurats of ancient Mesopotamia.