"The Scream" by Norwegian Painter Edvard Munch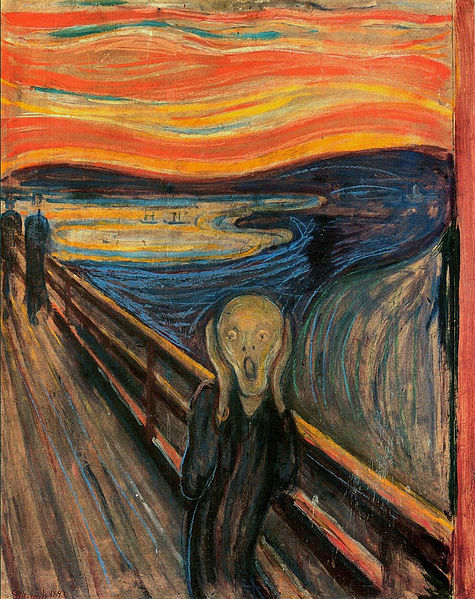 Edvard Munch (1863-1944) was born in 1863, in Løten, Norway, the son of Christian Munch, a military doctor. He spent most of his childhood living in Kristiania, which is now better known as Oslo, the Norwegian capital. Edvard Munch's mother, his brother, and one of his sisters died of tuberculosis while he was still young, and Edvard was himself a sickly child. At the age of 17 was tutored in the arts by Christian Krohg, a naturalist painter, who was quite famous in Norway. Edvard's talent was evident by his early realist paintings, but the traumatic events that plagued Edvard's youth had an even deeper impact on his artistic vision than any other artist or artistic movement could have.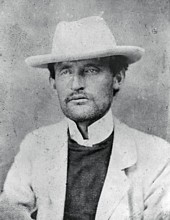 In 1885, Munch received a grant to study for three weeks in Paris. A year later, he began working on "The Sick Child", which would be his first truly personal piece. Here was Munch exploring the darkness of his youth, in a painting based on memories of his favorite sister Sophie's affliction with tuberculosis. Munch eschewed the naturalistic approach of Krogh, and incorporated expressionist tendencies in his work. Death, illness and mental anguish were themes that would from then on continue to figure prominently in his paintings. Munch had spent considerable time discussing philosophical matters with Norway's Kristiania bohemians leader Hans Jaeger, and it was at that point that he had decided the impressions of his soul, and not his eyes, were what he wanted to commit to canvas.
In 1889, at the age of 26, Edvard Munch put on his first retrospective exhibit at The Norwegian Students' Association in Kristiania. The show is a success, no doubt due to the fact that he chooses to present his lighter, less anguished creations, and he is awarded a travel grant which will allow him to return to Paris for the next three years. His following show, this time in at the Artists' Association in Berlin. The show was both successful, and a disaster, as critics denounced his work as that of an anarchist, and closed the exhibit. Nonetheless, Munch becomes a household name in Germany. Munch lived and worked in Berlin and Paris for many years, and his works were included in several exhibits.
"The Scream" was painted in 1893, and is possibly the first Expressionist painting. It has been widely interpreted as representing the universal anxiety of modern man. Painted with broad bands of garish color and highly simplified forms, and employing a high viewpoint, the agonized figure is reduced to a garbed skull in the throes of an emotional crisis. Munch was a tortured soul, and it certainly showed in this painting. Most of his family had died, and he was often plagued by sickness. The Scream was not a reflection of what was going on at the time, but rather, Munch's own "inner hell." It visualizes a desperate aspect of anxiety and apocalypse.