Art of the Week: Email campaign to promote art in all of its diversity

Art of Week Archives: May 30, 2011


"Wheatfield with Cypresses" by Vincent Van Gogh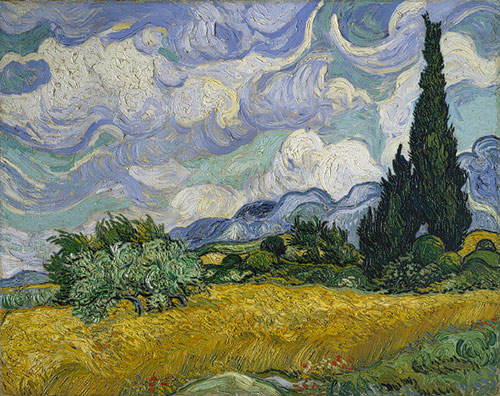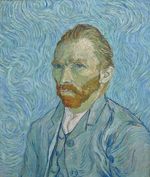 Vincent Van Gogh (1853-1890) was born in Groot-Zundert, Holland. He was the son of a pastor and worked unsuccessfully as a clerk in a bookstore, art salesman and even a preacher, before deciding to become an artist in 1880.

His early paintings from his Dutch period include "The Potato Eaters", which features peasant characters brightly lit in a dark room. In 1886, he went to Paris to join his brother Theo, the manager of a respected art gallery. In Paris, Van Gogh came under the influence of Impressionists such as Pissaro, Monet and Gaugin. His palette became lighter and he stated painting in the short brushstrokes.

Van Gogh's mental condition became apparent when went to Arles to help start of a school of art. In late 1888, van Gogh attacked Gaugin with an open razor, but ended up cutting off a portion of his own ear lobe. As a result, he was committed by his brother to an asylum at Saint Remy for treatment. In May 1880, van Gogh went to live in Auvers-sur-Oise, but shot himself two months later.

In the last two years of his life, van Gogh's paintings took on a distinctive emotional intensity. His color palette was of brilliant primary colors. The painting, Wheatfield with Cypresses, was painted in 1889 at Saint Remy during his convalescence. To some critics, the swirling brush strokes in the sky and the shape of the cypress as a flame represent emotional distress. There are, however, white and red poppies in the foreground, which may represent the transitory nature of life and death. The original painting is on display at the National Gallery of Art in London.