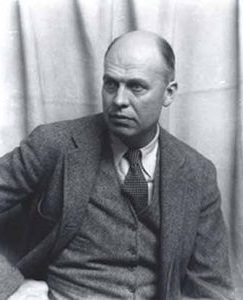 Edward Hopper was born in Nyack, New York
in 1882. Throughout the beginning of his
art career Ho
pp
er had many influences. The French impressionists including Degas and Manet as well as the individualist writer Ralph Waldo Emerson were some of his most important influences. Although he was most famous for his oil paintings, in 1905 Hopper landed a job as an illustrator for an advertising agency doing covers for trade magazines. He hated this w
ork but was bound to it for finan
cial security. After making several trips to Europe, Hopper was very impressed by the work of Rembrandt and his very famous Nightwatch painting. After returning from Europe, Hopper suffered from depression and struggled in his initial painting sales. Not until his marriage to the socialigd Josephine Nivision did Hopper experience a resurgence of interest by the public in his paintings.


Hopper's style developed consistently. He began painting and implementing architectural and geometrical designs since the beginning of his career. Unlike many of his contemporaries who imitated the abstract cubist experiments, Hopper was attracted to realist art. Later, he admitted to no European influences other than French engraver Charles Méryon, whose moody Paris scenes Hopper imitated. Hopper derived his subject matter from two primary sources: one, the common features of American life (gas stations, motels, restaurants, theaters, railroads, and street scenes) and its inhabitants; and two, seascapes and rural landscapes. Urban architecture and cityscapes were also major subjects for Hopper.


Hopper's arguably most famous painting, "Nighthawks", depicts an ongoing theme of loneliness amidst the American urban landscape. The painting depicts an all night diner with two men and a woman sitting at the bar, while one man works behind the bar. The shapes and diagonals are carefully constructed. The viewpoint is cinematic—from the sidewalk, as if the viewer were approaching the restaurant. The diner's harsh electric light sets it apart from the dark night outside, enhancing the mood and subtle emotion. Since the painting was created and shown in 1942, the theme of loneliness and an atmosphere of depression are quite apparent given the mood of the US during World War II. The painting is currently exhibited at the Art Institute of Chicago. Hopper's influence on the art world and pop culture is undeniable. Though he had no formal students, many artists have cited him as an influence, including Willem de Kooning, Jim Dine, and Mark Rothko.